Abilica BalanceBoard Labyrinth är en del av Abilica Active-konceptet. Balansbrädan utmanar balansen hos både barn och vuxna på ett lekfullt och roligt sätt. Här aktiveras hela kroppen genom att balansera brädan i olika vinklar för att få den lilla bollen att rulla genom labyrinten och till målet. Du kan justera höjden till 3 svårighetsnivåer på brädan och låta hela familjen vara med och testa. Här krävs koncentration, vilja och god balans. Ju mer du övar, desto snabbare kan du styra kulan som du vill.
TEKNISK INFORMATION
Storlek
Diameter 40 cm
Material
PP och stålkula
Max användarvikt
120 kg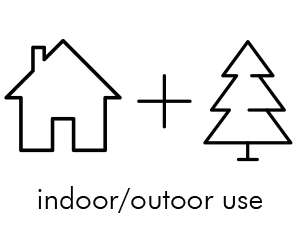 Abilica Active is a series of playful products designed for families to stay active and healthy in everyday life. Spend time with your family, stay active, healthy and playful together. Our products inspire to physical activity through play in your own home and bring families together. Training equipment made for children and approved for the European market.
Contains NO poisonous materials.
We are proud to be a part of Generation Pep – helping kids and youth in Sweden to live and desire an active and healthy life.