Abilica FoamBall är en del av Abilica Active-konceptet. Bollen är en mjuk boll som snabbt får igång viljan att röra på sig! Med endast 12 cm i diameter är den lätt att greppa, även för små händer och är perfekt för inomhusaktiviteter. Detta är en boll som både unga och gamla barn älskar att träna med. Spela kanonboll utan hårda smällar, spela med hastighet, bollkontroll och hit-and-miss där hela familjen kan vara med. Prova detta: Ställ klockan på 2 minuter. Ställ in vänner och familj i rad och rulla bollen mellan benen. Personen framme tar bollen och springer på baksidan av linjen. Vem håller bollen när tiden är slut? Lämplig för barn i alla åldrar.
TEKNISK INFORMATION
Storlek
12 cm diameter
Material
Skum (boll), PU (dra).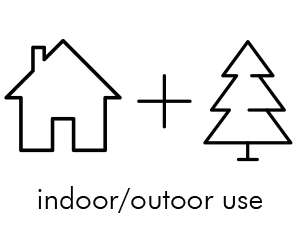 Abilica Active is a series of playful products designed for families to stay active and healthy in everyday life. Spend time with your family, stay active, healthy and playful together. Our products inspire to physical activity through play in your own home and bring families together. Training equipment made for children and approved for the European market.
Contains NO poisonous materials.
We are proud to be a part of Generation Pep – helping kids and youth in Sweden to live and desire an active and healthy life.