Abilica Sling Trainer är en del av Abilica Active-konceptet. Slingan som ingen kan sluta hänga i! Dessutom aktiveras kroppen på många olika sätt när man aktiveras i den. Slingan är anpassad för både barn och vuxna eftersom den är justerbar baserad på användarens kroppshöjd och aktivitet. Detta är ett komplett verktyg som du kan fästa vid taket, ett träd eller ett fotbollsmål för skonsam aktivering av hela kroppen. Den har en karbinhake och den har en monteringspunkt. Aktivitet och träning i slingan är också bra för att stärka viktiga kärn- och ryggmuskler, medan den också fungerar för att påminna bortglömda muskler om att dom finns. Det finns många sätt att utforska kroppen med denna slinga! Inte lämplig för barn under 3 år.
TEKNISK INFORMATION
Storlek
65 cm minsta längd
180 cm maximal längd
Material
Neopren (handtag), lycra (upphängning) och stål (krokar och spännen).
Max användarvikt
100 kg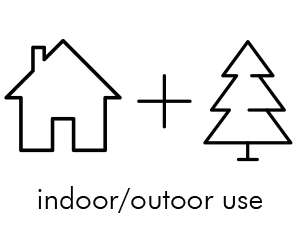 Abilica Active is a series of playful products designed for families to stay active and healthy in everyday life. Spend time with your family, stay active, healthy and playful together. Our products inspire to physical activity through play in your own home and bring families together. Training equipment made for children and approved for the European market.
Contains NO poisonous materials.
We are proud to be a part of Generation Pep – helping kids and youth in Sweden to live and desire an active and healthy life.