Abilica GymRings är en del av Abilica Active-konceptet. Dom romerska ringarna tar det roligaste från gymnastiken i skolan och placerar det rätt i ditt hem! Eller så kan du ta dem utomhus och fästa dem i ett träd? Här får du hela kroppen aktiverad, genom samordning, kroppskontroll – medvetet eller omedvetet. Du kan också använda den som en sele för andra typer av övningar och låta din fantasi styra aktiviteten. Här kan två barn aktiveras samtidigt och repets längd kan justeras utifrån aktivitet och kroppshöjd. Föräldrar kan också delta i leken eller göra övningar tillsammans. Inte lämplig för barn under 3 år.
TEKNISK INFORMATION
Storlek
Rep med 1,2 cm diameter
14 cm inre mått på ringarna
19,6 cm yttre mått på ringarna
Material
PE (rep), PP (ringar) och stålringar.
Max användarvikt
135 kg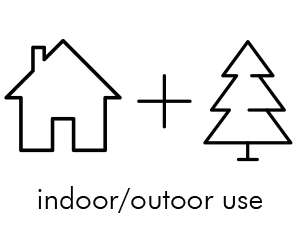 Abilica Active is a series of playful products designed for families to stay active and healthy in everyday life. Spend time with your family, stay active, healthy and playful together. Our products inspire to physical activity through play in your own home and bring families together. Training equipment made for children and approved for the European market.
Contains NO poisonous materials.
We are proud to be a part of Generation Pep – helping kids and youth in Sweden to live and desire an active and healthy life.