Abilica XC-Mill 2700 is the treadmill that stands out from the others. This performance treadmill covers three usages for serious athletes. Running – With a wide running surface and 250 cm length, two people can run at the same time on the treadmill, and change places during their run. It's also beneficial to train bounding when you want to control speed and climb. Roller Ski* – There are endless possibilities with the Abilica XC-Mill 2700. When the weather makes it impossible to train cross-country skiing outdoors, you can have a huge advantage to be able to use the treadmill as an active part of your training routine. Another big advantage is that it gives a very similar way of outdoor cross-country skiing. With an incline up to 15% it lets you train technical stride indoors, in your own home. And with a top speed of 30 kph, you can train at high speed on both easy and difficult inclines. Bike – This treadmill is the future of home training. It's also well adapted if you want to use your mountain or racing bike, no need to change tires**. Using a bike on the treadmill gives you the ability to ride your bike freely indoors where you can perfect your uphill training. Picture this: you're climbing the Alpe d'Huez – but the uphill never ends!
*It requires special rubber pole tips on your poles.
**Except studded tires with spikes.
The Abilica XC-Mill 2700 is the treadmill that stands above rest. There aren't many treadmills on the market that has a maximum speed at 30 kilometers per hour. With the ability to set the speed at 30 kph it's a treadmill for world-class runners. And with the incline up to 15 % – Runners, cyclists and cross-country skiers will have the opportunity to push new limits!
Our treadmill is made with the highest performance with Scandinavian design and quality. This is the perfect investment if you're serious about your training and want to build a home gym with a treadmill with multiple usage, where it's available whenever you need it. The high quality of the treadmill makes it sturdy and can withstand a professional use. Place the Abilica XC-Mill 2700 at your fitness center or a sports club and offer drop-in, PLUS-memberships or the ability to book a PT-sessions with technique training.
We've teamed up with Johannes Høsflot Klæbo when we developed the matte black design and the technical specifications. Klæbo holds multiple records for being the youngest male in history to win several cross-country world titles, he is considered as the new pioneer in this sport, and we love his modern way to communicate with his fans.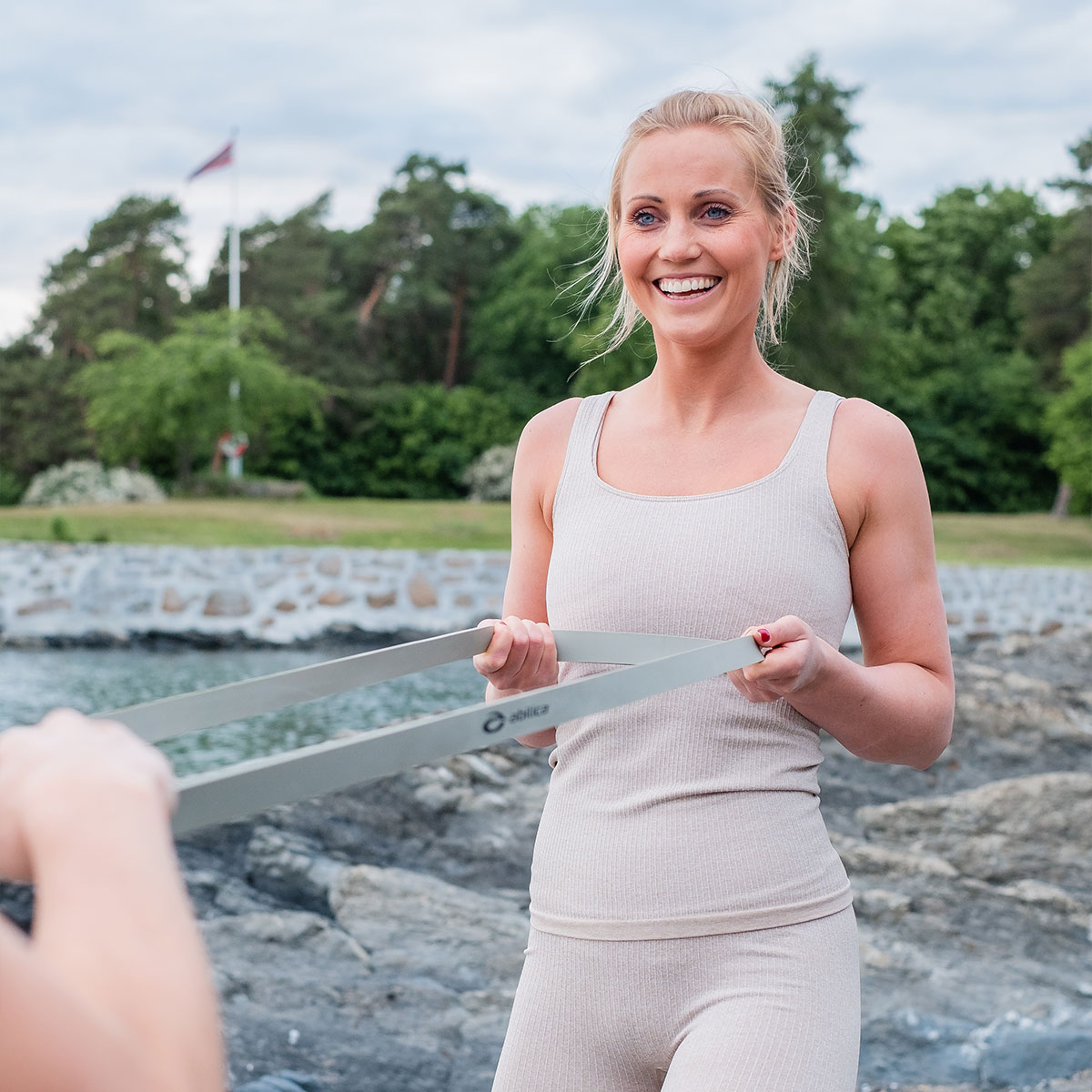 Length
300 cm
Width
120 cm
Height running belt
26 cm
Incline
15 levels
Height
143 cm
Training programs
9
Pulse program
Yes
Weight
220 kg
Pulse
Wireless receiver
Motor
4 AC HK
Length running belt
250 cm
Width running belt
100 cm
Speed
30 kph
Max user weight
300 kg
Transport wheels
Yes
Area of use
Home Gym and Sports Clubs