Abilica JumpRope ECO är en del av Abilica Active-konceptet. Hopprepet har miljövänliga trähandtag som kombinerar aktivitet med lek på ett fantastiskt sätt. Fokusera på att ha kul med vänner eller på egen hand genom att hantera ett visst antal hopp. Hopprepet förbättrar benstyrka, hastighet, uthållighet och samordning samtidigt. Försök att hoppa, dra tillbaka, korsa eller lägga repet plant på marken – bara din fantasi kommer att stoppa dig. Det mjuka vita bomullsrepet är snällt mot vaderna och trasslar inte upp sig. Hopprep är perfekta att ta med sig på reseaktiviteter eller för att värma upp innan andra aktiviteter. Inte lämplig för barn under 3 år.
TEKNISK INFORMATION
Storlek
Längd 230 cm
Material
Oblekt bomull och trähandtag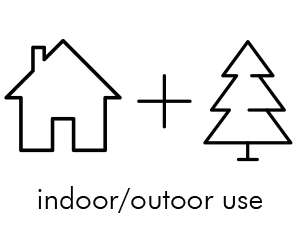 Abilica Active is a series of playful products designed for families to stay active and healthy in everyday life. Spend time with your family, stay active, healthy and playful together. Our products inspire to physical activity through play in your own home and bring families together. Training equipment made for children and approved for the European market.
Contains NO poisonous materials.
We are proud to be a part of Generation Pep – helping kids and youth in Sweden to live and desire an active and healthy life.